About The Project
Who is Joan Beckow? 
You might not yet know her name, but it makes complete sense to put Bernstein, Sondheim and Beckow comfortably together in the same sentence.  
Not all remarkable creators get the spotlight they deserve during their lifetime, and the Joan Beckow Legacy Project (supported by the Canada Council for the Arts and the Ontario Arts Council) came into existence to produce the debut, albeit posthumous album of prolific, brilliant, and TOTALLY under-celebrated female, Jewish, Canadian composer, Joan Beckow, who passed away at age 88 in January 2021. 
Growing up in music in an era when female composer/instrumentalists weren't really given a platform, Beckow's undeniable ability to convey complex emotion in melody, and her mastery of harmony, has so far, fallen under the radar. Beckow's work has been performed on-stage hundreds, even thousands of times, but never in her 50+ year career was her music professionally recorded in-studio.   
Enter the Joan Beckow Legacy Project - 22 songs, 30 musicians, recorded live-off-the-floor on both sides of the country to produce a double-disc album, under the mother/daughter music-direction duo, Wendy Bross Stuart (Vancouver, via New York), and Jessica Stuart (Toronto, via Vancouver). Joan has been adjacent to exceptional artists-turned-celebrities throughout her career, starting with her long-time musical collaboration with best friend and 1950's UCLA roommate, Carol Burnett, but remained modest in the pursuit of her own work. 
The Joan Beckow Legacy Project double album and 25-minute documentary will finally give a platform to the exceptional repertoire of this praise-worthy, female composer, and give these special pieces a chance to live on long beyond the life of their author, Joan Beckow.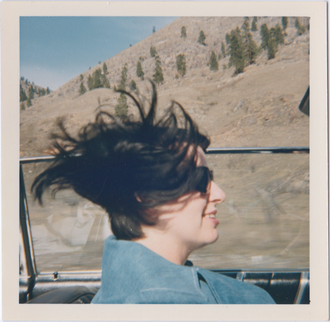 About The Team
Vancouver Musicians  
Vocalists 
Rabecca Talbot, Kat Palmer, Lisa Osipov Milton, Rosie Callaghan,  Meghan Anderssen, Maisie Meneer and Taylor McKee 
Instrumentalists 
Piano: Wendy Bross Stuart 
Cello: Dávid Szigeti 
Violin: Katie Stewart 
Flute: Brenda Fedoruk 
Percussion: Phil Belanger 
Double Bass: Wynston Minckler 
Clarinet: Liam James Hockley
"

These [musical] lines lead you emotionally from one place to another, seamlessly, and all of sudden you have goosebumps and don't even know why."
— Jessica Stuart, Producer / Co-Music Director